Lucky Cup Sake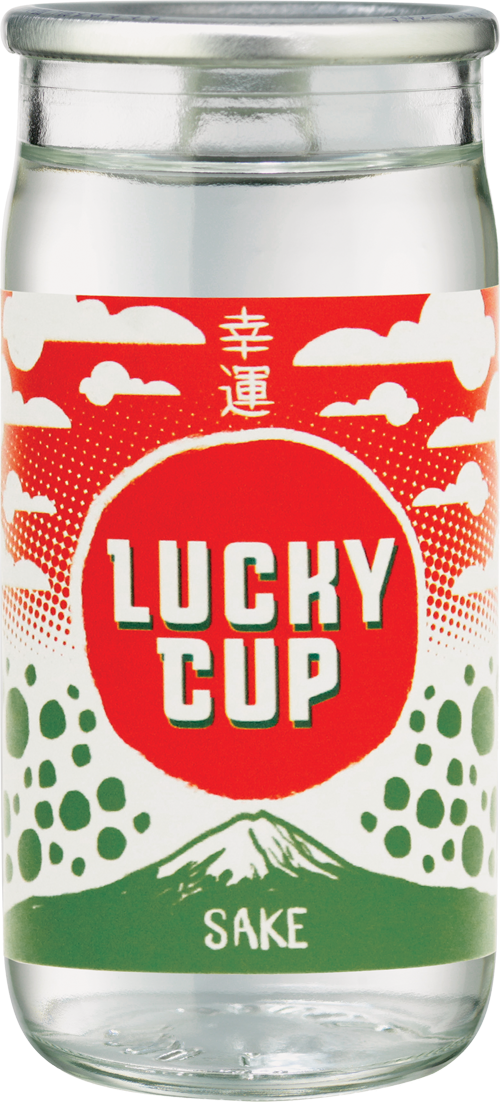 LCUKY CUP
"LUCKY CUP" WISHING YOU GOOD LUCK FROM JAPAN!
"Next Step" beverage for people who have only experienced hot sake.
We dream of a future in which all Americans can enjoy sake as an everyday casual beverage. To achieve this goal, we developed LUCKY CUP as an easy-drinking "fun" sake. We hope LUCKY CUP's amazing taste and pop image will captivate even first-time and/or occasional drinkers, and will contribute to bringing in a whole new generation of sake lovers.
A dry cup sake with a pure scent and flavor that anyone can enjoy.
Made by one of the top sake breweries in Japan, using a combination of both traditional and new methods, LUCKY CUP (ABV 13.5%) is lighter than regular sake (ABV 15-16%). People who are not fond of the taste of alcohol can easily enjoy LUCKY CUP's lighter body and high-quality flavor.
We wish you all good luck and hope you enjoy LUCKY CUP!
In Japan, both Mt. Fuji and the sun are considered symbols of Good Luck. And a sunrise seen over the top of a mountain is believed to bring good fortune. The higher the mountain is, the more good fortune it will bring. As the old Japanese saying goes, "If the sun rising over Mt Fuji appears to you in a dream, then all your goals and dreams will come true."

Top